9 Beautiful Reasons To Visit Lima, Peru
What comes to mind when you think about the views of the South American continent? Lima, capital of Peru came to my mind, then I would imagine Macha Picchu ruins. I always wonder if maybe it was the only attraction in this country, until I got to know Lima.
Many tourists ignore Peru, whereas, had so many wonderful things to offer everyone. The capital has a beautiful close to the Pacific coast and features historic and cultural attractions, modern shopping malls and ornamental gardens and sweeping ocean views. This city is a gastronomical paradise and it never ceases to surprise travelers.
When you think of Peru, think outside Machu Picchu and explore the city of Lima and experience the charm. Here are 9 reasons a wonderful place to visit Lima, Peru. You will be fascinated by the scenery and the cornucopia of dramatic historical issues. The town offers many opportunities for cultural photography is priceless, you will surely have a swell time here!
Located between the towns of Palpa and Nazca, Nazca Lines is the famous group of geoglyphs – lines of Peru. The Nazca lines show massive outlines of numerous patterns and figures including animals and human creatures. The mysterious attraction is composed of more than 10,000 lines, which cover a plateau of more than 9 Km and 30 metres wide. The best way to see and appreciate the beauty of Nazca lines is to take a helicopter ride and fly over the area.
Dédalo Arts & Crafts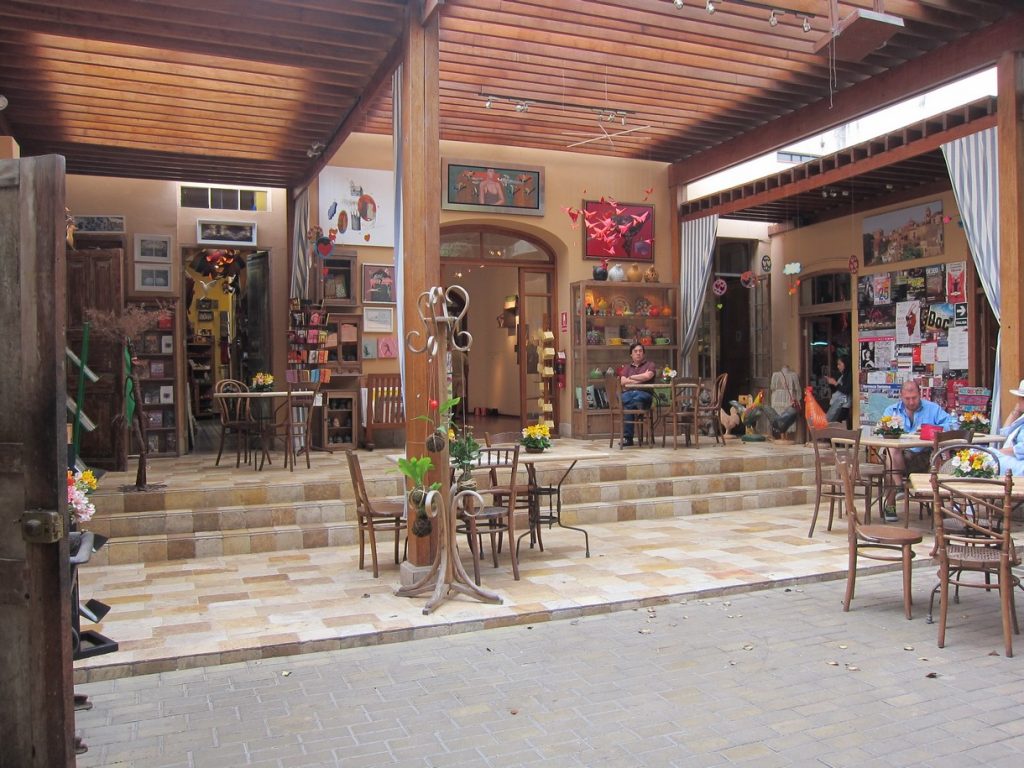 Located in Barranco in the city of Lima, Dédalo Arts & Crafts is a contemporary arts and crafts store in a vintage house with a lovely courtyard café. It has been around for more than two decades. Here you will find amazing collection of artesian crafts and a variety of several art collections from Peruvian artists. If you are a lover of arts and crafts, you should consider visiting this vintage house to explore and buy some crafts.
HIGHLY RECOMMENDED
Identifying Students' Passion-Ways of Getting Students Discover Their Potentials
Isolina Taberna Peruana
This is one of the main reasons to visit Lima. Isolina Taberna Peruana is a popular restaurant located in Barranco, just three blocks from the main city square. The stylish restaurant is in a traditional Barranco style house, which was once a summer residence of a rich Lima family. The restaurant features traditional Peruvian cuisine with unique recipes.
Larco Museum
Larco Museum is one of the best museums in Peru. The museum will introduce you to the history and culture of Peru. Featuring a varied collection of artifacts with large maps showing where each is located. The museum features a collection of erotic archeological treasures and pottery on the first floor.
Larcomar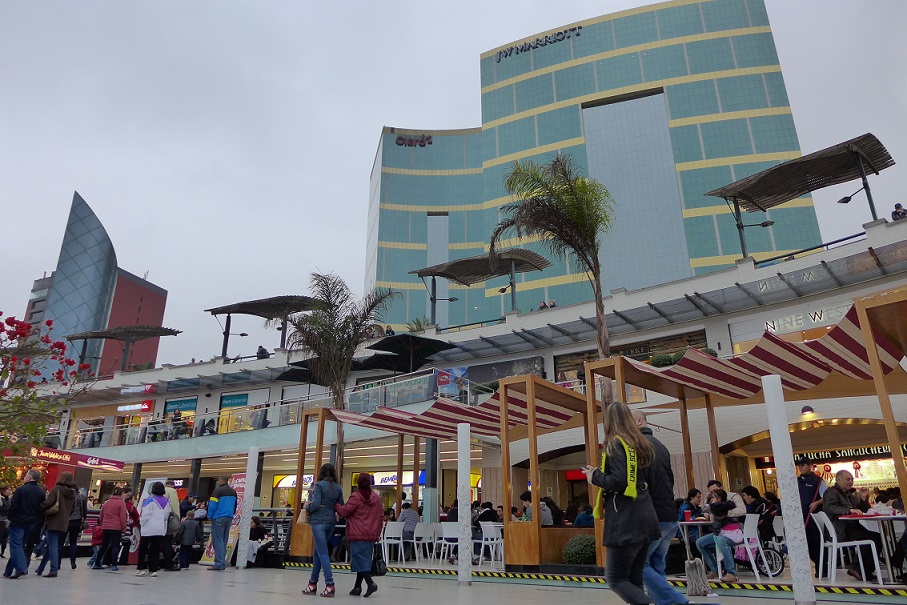 Larcomar is one of the most notable modern attractions in Lima. Located in Miraflores, Larcoma is an exclusive shopping complex. It is one of Lima's major shopping centers. The complex overlooks the Pacific ocean and is complemented by the multihued para-gliders sailing by overhead. Larcomar features upscale clothing stores, cinema, restaurants, a food court, bowling lanes and several other stores.
Try Lomo Saltado
Don't leave Lima without having a taste of this traditional dishes of Peru. The Lomo Saltado is served best with rice on the side and it consists of marinated strips of beef steak with onions, tomatoes, French fries and other ingredients.
Belmond Miraflores Park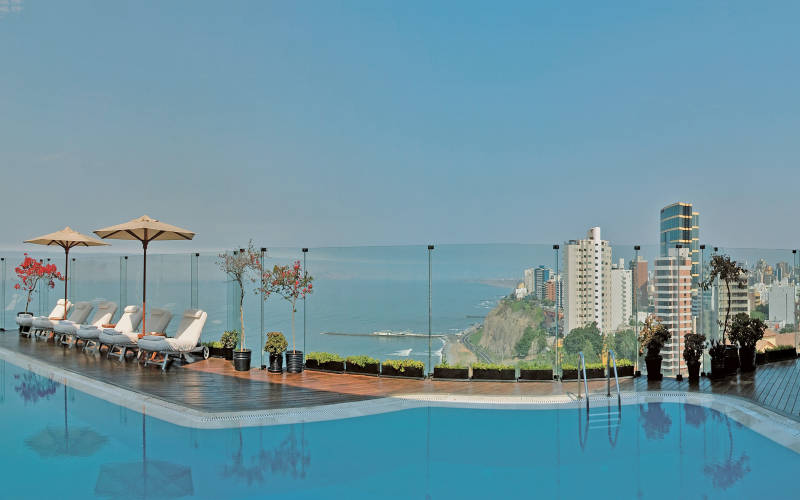 Belmond Miraflores Park is the one of the best hotels in Lima and a perfect place to stay during your vacation. The modern luxury hotel located in Lima's upscale Miraflores disctrict, just 35 minutes from the airport. It features several stylish rooms, impeccable services, modern amenities and a sweeping rooftop views of the Pacific Ocean. This hotel should be one of the reasons to visit Lima, the capital city of Peru.
HIGHLY RECOMMENDED
Everything That Is Exotic In New Zealand
Huacas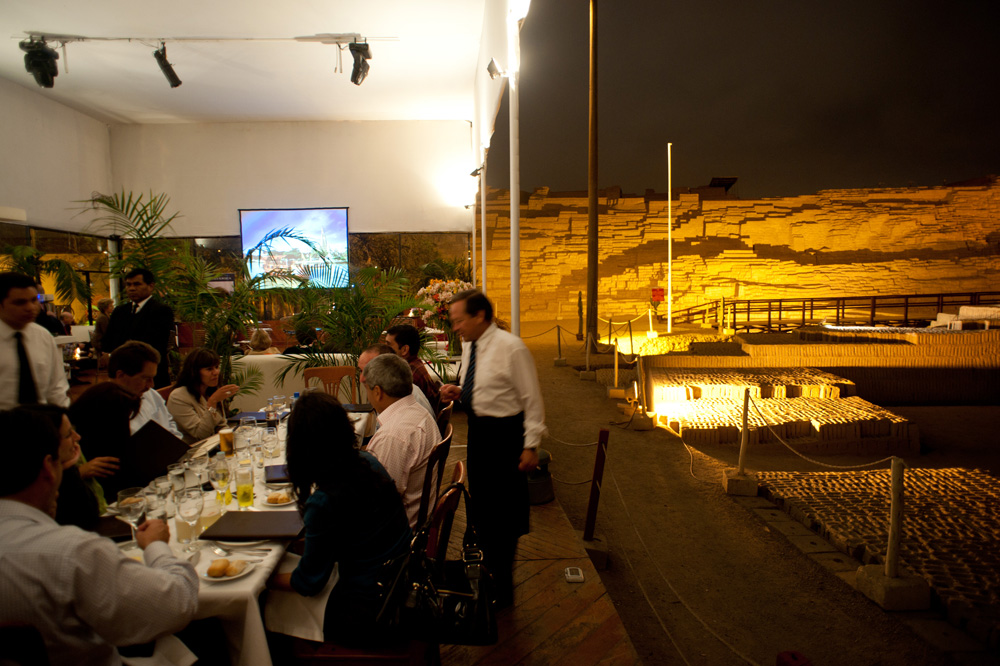 Huacas are several basic ruins in Lima. The most popular one is Huaca Pucllana and it is located in Miraflores. The ruins makes a perfect contrast when compared to the modern buildings in the area.  A restaurant – Restaurant La Huaca, is located on-site and it's a beautiful place to dine at night. If you want to experience the beauty of the ruins, you should probably visit in the evening. The ruins are lit up at night and this is one of the most amazing reasons to visit Lima.
Fugaz
It is an expression of local artists to restore a failing neighbourhood – Callao with art. The murals by the artists refined the walls and has turned the neighbourhoods into an urbane area. According to The Guardian, "Fugaz is a private initiative by an Israeli businessman and art lover, which aims to restore Callao through art and culture, and offers locals an alternative to a life of theft and drug trafficking".
Lima is an amazing destination on its own and a well-rounded tour should take you a day or two. You can start planning your Peruvian trip immediately.
Ever been to Lima? Share your experience with us in the comment below: